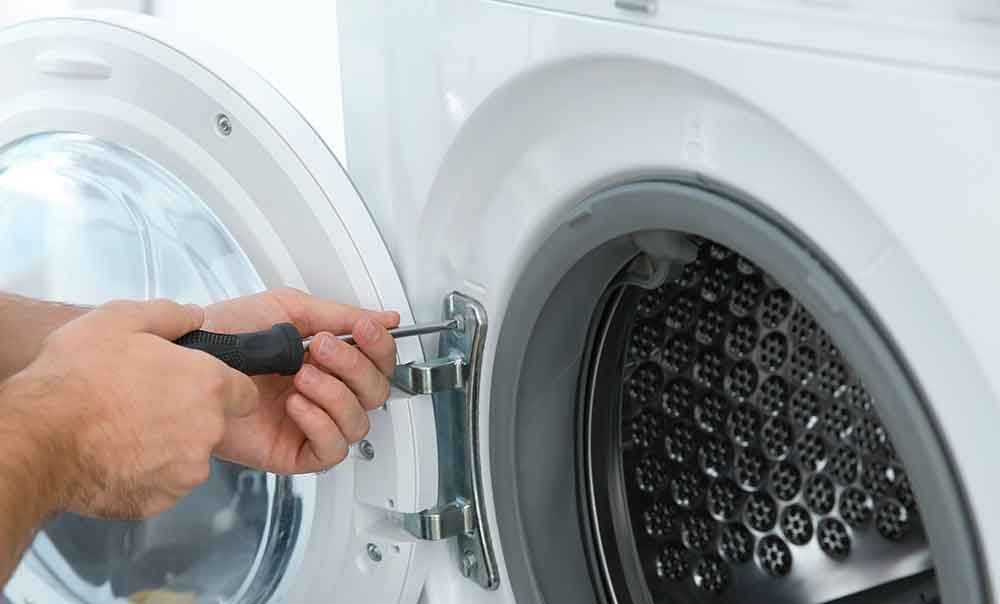 Garbage Disposal Repair
If your garbage disposal is leaking, making strange noises, or just isn't working the way it used to, our experts can help.
The garbage disposal is designed to handle light food residue rinsed off from utensils. Large quantities of food can overwhelm the units and clog the kitchen sink drain. As your trusted residential garbage disposal repair company, we repair and replace your broken garbage disposal and get your sink to optimal performance in no time. If your garbage disposal gets stuck or breaks down entirely, don't hesitate to call us to help. Our technicians at Appliance Pro Today have what it takes to repair all types and brands of disposals to offer trouble free performance.
Common Repair Problems
Garbage disposal won't turn on – Whenever this happens, try resetting the little button located at the bottom of most waste disposal units. If it happens frequently, you might want to consider getting the help of a professional.
Garbage disposal is jammed- If you allow large hard objects and fibrous foods like celery to go through the disposal, it might cause it to stop working. Don't continue to run the disposal when it's jammed as this can burn out the motor. At the bottom of the disposal find a hex-shaped hole and fix the hex wrench into the hole while rotating the masher plate and attempt to clear the jam. If this fails, it may be time to call our technicians.
Clogged drains – Built up grease and oils harden and stay inside your garbage disposal causing clogged drains. In this case, you will need the help of our professional plumbers who will dismantle the drain pipe and use a drain auger to clear the clog.
Leaking – If you notice leaks within the unit, try to identify their source. Some leaks will need a replacement of the rubber gasket, mounting screws or even the entire garbage disposal. An experienced plumber with the skills to prevent leaks and malfunctions is available to help out with this issue.
Unpleasant noises – If the appliance is unreasonably noisy, ensure that something unusual hasn't entered the unit. Loose mounting screws, worn lugs, and blades can also result in a noisy disposal. If none of this is the cause, our technicians can help you decide if it's time to replace the entire unit.
Trust us to diagnose the problem and carry out the best method of repair. You can call us today for immediate solutions to your residential garbage disposal repair issues.

Appliance Repair Experts
Your Same-Day Appliance Repair Experts