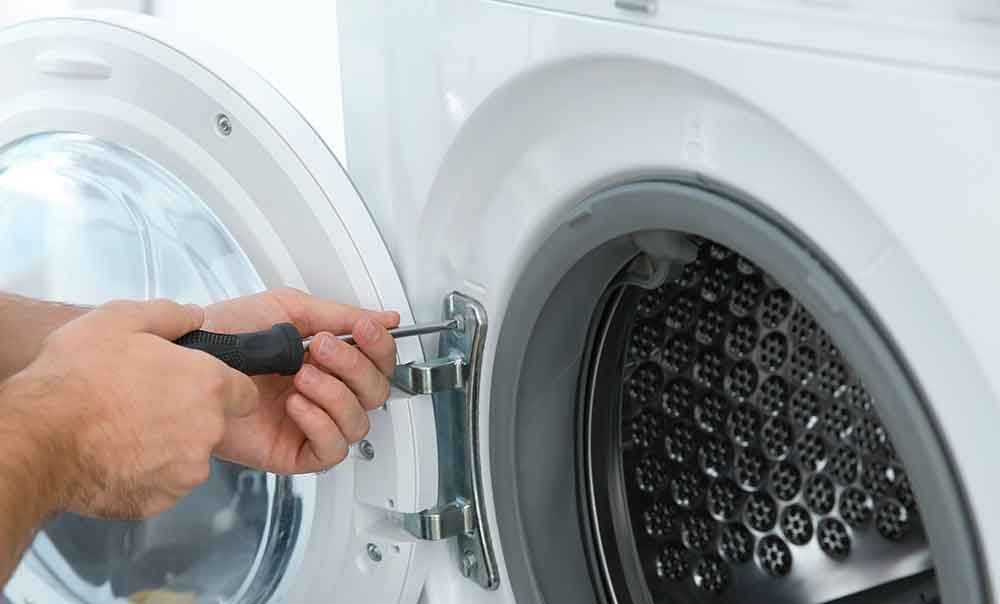 Trash Compactor Repair
We have experience repairing all types of trash compactors, and we will work quickly to get your appliance fixed.
A trash compactor simplifies waste disposal in the home by eliminating cumbersome bags of trash, compressing scraps and garbage into considerably smaller units that are easier to dispose of. There are three main varieties of trash compactors for home use:
Freestanding trash compactors – Much like garbage cans, these units are typically placed in the kitchen in an easily-accessible area for quick disposal convenience.
Under-the-counter trash compactors – As the name suggests, these units are a better choice for homeowners that prefer out-of-sight waste disposal. They tuck neatly into a cupboard or cabinet and can be mounted on pull-out slides for quick access.
Convertible trash compactors – These units offer homeowners the most flexibility, as they can either be placed in the kitchen as a freestanding unit or mounted under the counter. These are an excellent choice for individuals that anticipate moving in the future and would like to take their unit with them.
With proper maintenance, compactors provide a hassle-free solution to the age-old problem of lugging fragile, leaking plastic bags of waste through the home. In the event there is trouble with your compactor, however, here are a list of common trash compactor problems and likely solutions:
The unit is no longer turning on. Start by examining the unit itself: is the drawer fully closed and the key lock turned all the way to the "start" position? If so, move on to checking electrical components for damage, such as the fuse and/or circuit breaker, the GFCI and the power cord itself.

The unit is no longer compacting garbage. Belts within your trash compactor operate the mechanisms that do the compressing – if these are broken or slack, the mechanism will cease to work. If you smell a burning scent, hear an unusual mechanical noise or notice smoke of any kind, there may also be a problem with the motor(s) inside your unit.
The unit's door or drawer is stuck. Dirt, debris or pieces of garbage can fall into the guide tracks of a door or drawer, clogging the smooth motion of opening and closing. Visually inspect these tracks to ensure that there are no obstacles in the way.
The unit has an unpleasant odor. Much like traditional trash cans, your trash compactor will need to be cleaned and serviced regularly to avoid foul-smelling residue buildup. For the best results, refer to your manufacturer's guide for a recommended cleaning and servicing schedule.
If your trash compactor isn't working to the best of its ability, our dedicated team can restore it to its former glory, quickly and efficiently. Contact us today for trash compactor maintenance services!

Appliance Repair Experts
Your Same-Day Appliance Repair Experts